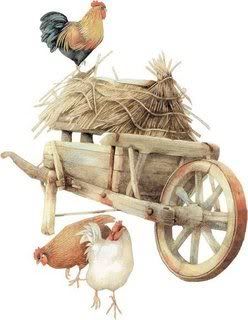 Good late morning! I have been catching up on a few folks journals this morning. I am pacing myself like Nelishia says so I dont get too overwhelmed. This graphic above is one given to me by Gayla. Thankyou Gayla!
********************
I wanted to answer some questions asked to me lately. If I forgot one, please ask me again and I will be sure to answer you.
Oh yes! I do fry, bake, boil chicken. What my chickens don't know won't hurt them. I mean how else am I to make chicken and dumplins! A southern gal has to make chicken and dumplins in the winter months right? ;)
The show I am going to February 16th is at the Coweta County Fairgrounds in Newnan, GA.
Tomatillos...I had never had them up until Super Bowl when Donna brought them. I had seen them in the grocery store, but didnt know what you would do with them.
Turns out they seem to be little tiny green peppers I guess. She cut the tops off and stuffed them with cream cheese, mixed with grated cheddar cheese, corn, and probably other things I didnt know about...but they were good! They taste like green peppers to me. Just finger size instead.
The recipe for that buffalo wing sauce dip...she told me there is no exact science to it. She said she kind of made hers up as she went along because when she tried someone elses she just got the ingredients and kind of did it.
First you cook chicken breasts, then shred up the meat. You add buffalo wing sauce to the chicken and mix it all in real good. Then she said she mixed grated cheddar cheese and cream cheese and spread it over the layer of chicken in a pan. Then she sprinkled a layer of cheese on top. All you have to do before eating is heat it up in the oven at about 350 for about twenty minutes. Good stuff!
I think I do have the McAffee antivirus thing. Ian keeps up with all that usually and I know we have some thing that is with AOL that pops up before I can sign on that scans for anything out of the ordinary.
********************
I made an entry on Wordpad when the computer was down for internet access. After reading over it I decided not to post it as it seemed so down in the mouth. It just seemed blah, because I was blah, because I couldnt get online. So I decided to revise it here now. :) I like to try and keep things lively, funny and upbeat you know.
*****************
Aw heck this entry is getting too long...I will do another on my chicken show prep.