I wish that I could say that I grew up with knowledge of firearms. The only thing I ever used was a BB gun with my Daddy in the backyard. We had a good time with home made targets he made and stuck to the trees. I even got good enough to sit on the back porch step and take shots at those dadgum carpenter bees..hit a few in my time.
As far as pistols, rifles, and shotguns go...I have never shot one, never been around anyone shooting one, never held a real gun, up until last night.
I am trying not to be anxious and apprehensive about using what Ian has bought for ME and for him, but mostly for me.
I don't want to be scared of it. I want to master it and become familiar with it. I want to be comfortable with it and know what I am doing. Even the simple things, such as loading and unloading it, I want to be smooth and comfortable and not nervous or panicky.
Originally we were looking at a youth model of a Charles Daley 20 gauge pump. They were out of this model...have been for two weeks now.
I started looking in the shotgun case at Walmart...and one in particular caught my eye. I really liked it, and was hoping on closer inspection it would be a 20 gauge and not a 12 gauge. A 12 gauge would be too much for me. I would like to keep my shoulder where it is instead of laying on the ground from the recoil.
You see, I am a woman in every sense of the word. But, I am not a flowers, jewelry, dresses, shoes, nails done, type of gal. I think I have a little more testosterone in me than I should because I actually like things that you would think that only guys like.
Like my truck. The power behind it, the gleam of the red fire in it...the rush I get when I punch that peddle...
that is what I am hoping for when I do finally fire this gun. I hope that I like it, and become relaxed with it. So, even in a gun, I liked the camaflouge gun...
Enough babbling...here is my new shotgun.
Now this is not just for predator control. There is nothing like the sound of a shotgun being loaded...that loud CHK CHK. Imagine if you were breaking into a house...and in the darkness you heard that...I think you would make a hasty exit to go clean out your britches. I practiced loading and unloading last night...will do more tonight, and then comes the real thing this weekend. I want Ian to shoot it a couple of times first..and I told him to bring home some earplugs from work for me.
It may seem silly or corny to read these...but I dont care. I dont know a thing...so I am going to read up on gun safety.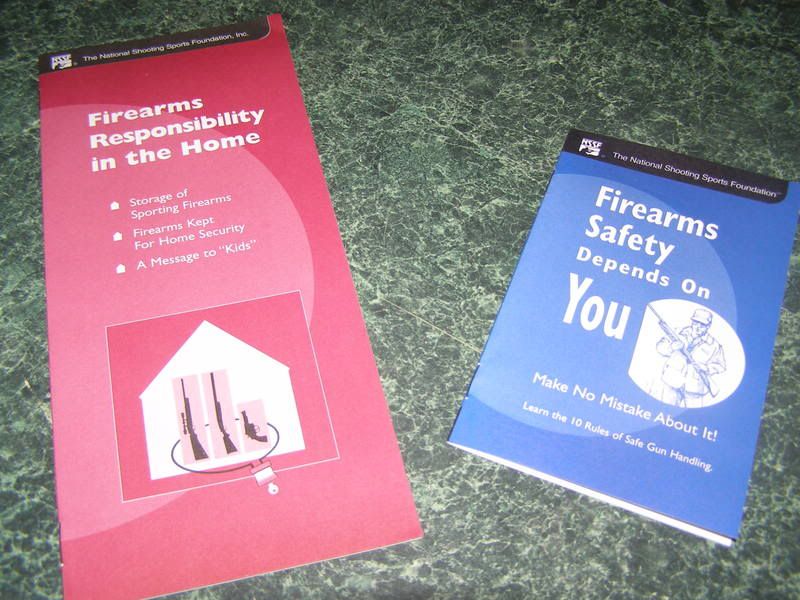 Sticker to put on your window or door glass or whatever...to let anyone that may be thinking about breaking in that we have protection.
Oops...just added the sticker....the tag was what was on the gun...lol...the sticker is right here above.