Yes, I am going to go hunting. For gas that is.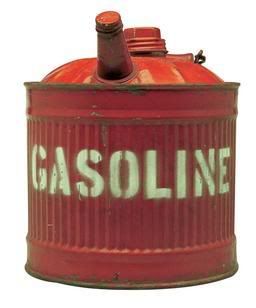 The gas shortage here in Georgia is bad. Really bad. People are following tanker trucks around to their destination to get gas. People are running out and are stranded on the Atlanta roads. The HERO units are out putting gas in peoples tanks to get them going again. If you can find gas, there are long lines out into the road to get it.
We live an hour from Atlanta. Hopefully, that is an advantage. I have to go out now and try and find premium and fill the five gallon gas can for Ians car. I will take the old truck as it drinks regular, which if I find, I will fill up the truck with. He may be having to use the old truck to get back and forth to work since regular is about all you can find now.
So far the schools are still in session, but for how long. News reports say that gas won't be coming in steady until October 13. That is a long time away.
We are supposed to go to the Georgia National Fair like we always love to do in October. Its coming up this coming week. I wonder how many will be able to make it. I am wondering if we will find the gas to go.