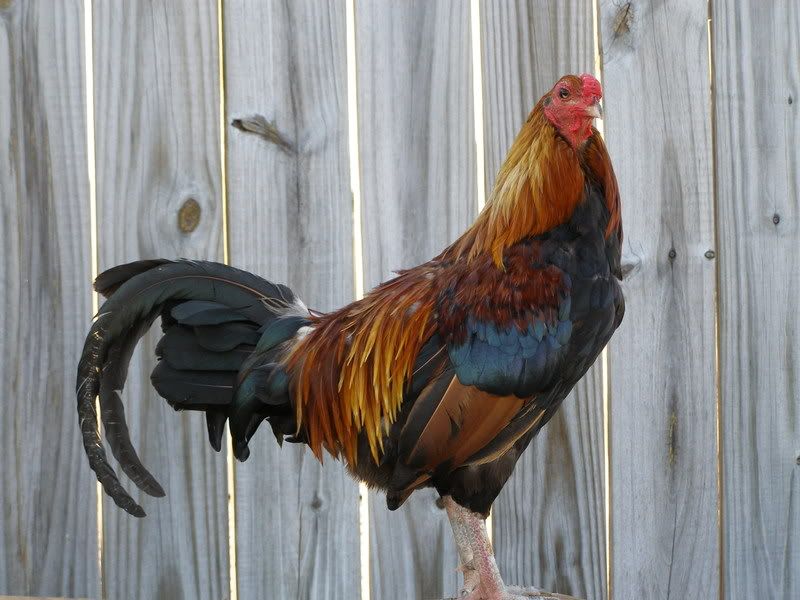 You know, there are a lot of neat calendars coming out now for the coming year. I always LOVE to pour over the ones at Tractor Supply. They have Tractor calendars, Border Collies. Ones that feature Barns. Goat calendars, pig calendars, and yes, chicken calendars. I have bought several of these over the past few years. I am noticing something. Sometimes, they use the SAME picture somewhere in the new one from the last year! Now, I am not tooting my own horn...WELL YES I AM, but I can take better pictures than some of those featured in these calendars. Not to mention they take pictures of some ratty looking roosters sometimes! They need to hire me to take some NEW pictures, or have a contest for people to send in their pictures to be featured.
I mean, look at this perfect picture of Tiny, and what about that picture of Buzzbomb? Look at that fantastic picture of Rod (white Sultan) in my sidebar! There are some beautiful chickens out there in the world..so why are they showing these ratty roosters on their calendar? That is what I want to know, but probably will never find out.
Okay, rant over...lol. Now I can get on with my day with that off my chest.
Oh and no I didnt buy the chicken calendar, but I might buy the goat calendar. :) Something different this year. I have had several border collie ones and several chicken ones. Maybe a goat calendar is what I need next. Do you keep your old calendars? I do, I even kept one Mama was going to toss. It has some really COOL pictures of chickens.