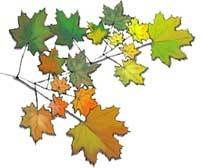 I love old furniture. I have two end tables I got at a yard sale for fourteen dollars that had burn marks and scratches all on the tops of them. But it was REAL wood. It was made sturdy. The date it was made is still on a little piece of cardboard stapled to the bottom of one of the tables. 1954 I think it says(Yes I left it there). I sanded down the tops of those two tables, stained it and varnished the tops. Good as new, maybe even better.
I didn't know what to expect today when I answered a Freecycle ad from a neighboring town here in my county. The ad said it was a China cabinet in real good condition. I thought, okay, probably a pressed board one or something. There was no picture of it posted. I got first dibs on the cabinet. I went out there to Cedartown and got it. This is what I picked up!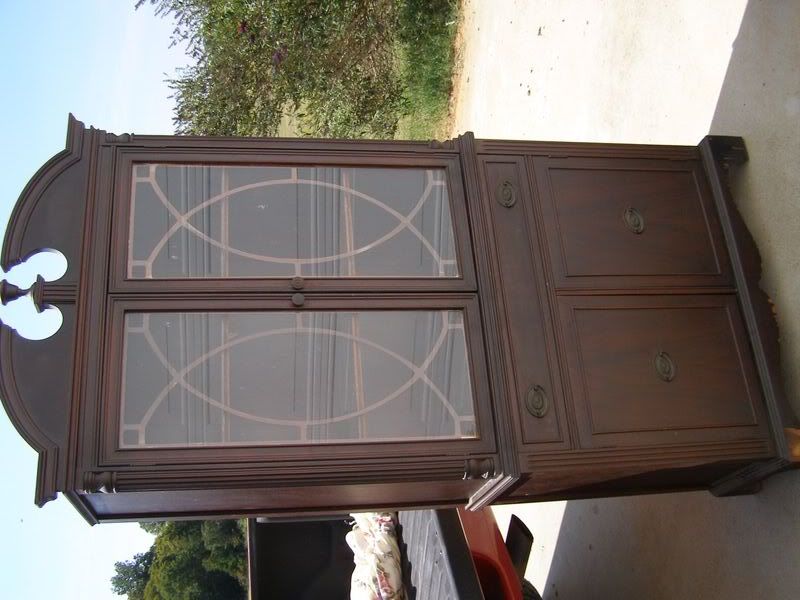 This young man looking to be in his late 20s came out of what I believe used to be his grandmothers house. I say this because it was packed with his grandmothers old furniture along with his and his girlfriends current furniture. He says his girlfriend likes the new looking furniture and doesnt want them to keep the old stuff. Fine by me, I will take it! He also has another piece, a hutch that matches. A lady is supposed to come and get it this afternoon, but if it turns out she doesnt find what she is expecting and doesnt want it, I WANT IT. He also has a big bookcase, desk cabinet thing that he is getting rid of too. Yes, I sure will take it. Freecycle is a wonderful thing. I did take him a dozen of my wonderful free range eggs as a token of my appreciation for giving away such a wonderful piece of furniture. He said he could probably sell the furniture, but he just doesnt want to fool with it.
It was his grandmothers furniture. So this stuff is probably pretty old. I like it. :)
Now there is some work to be done. If I do receive the other piece (which I will know by tonight) I will probably try to take off the dark varnish and put on some lighter color, like oak. Or, I might go with that whitewash color type painting technique, is that what its called? Do you know what I mean? If it was a whitewashed type white color it would match the kitchen cabinets. I don't know. I havent decided yet. Here are two more pictures of it opened up. You can see on the feet the laminate has started to chip away. That will have to be dealt with also.