Well its obvious to me that Tim is feeling well enough to walk himself over to the other side of the porch and sample the kitten food and water. He doesnt seem to know what the litter box is for. Now if I could train a chicken to use a litter box I would be the talk of the town! ;)
So since he was feeling better I did some rearranging and put him in this pen here with some 24 percent chick starter (lots of protein) and his water with vitamins and electrolytes in it. (Thats why its yellow).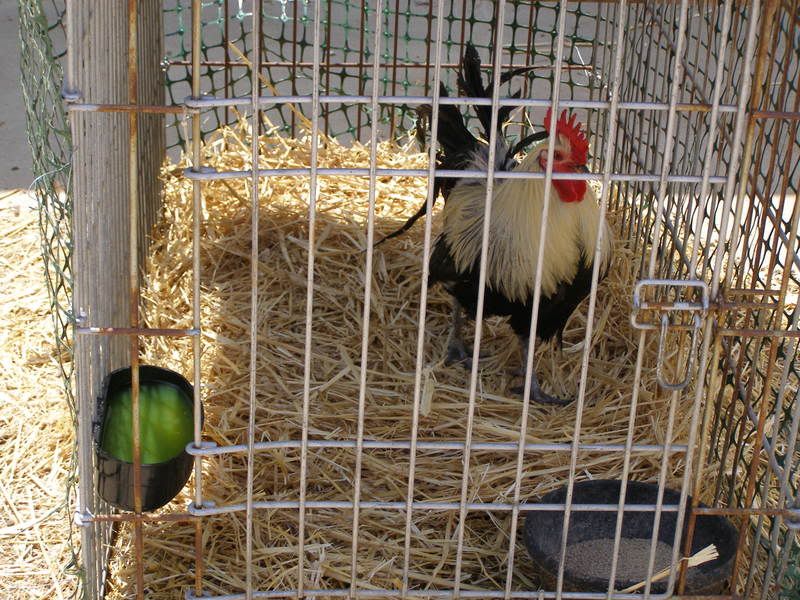 You just can't have enough extra pens for keeping ailing chickens in. I got this big dog pen cage off Freecycle for free a while back. Thelma, Louise and Twiggy were in it up until I did some work on the pen that was recently broken into by the fox.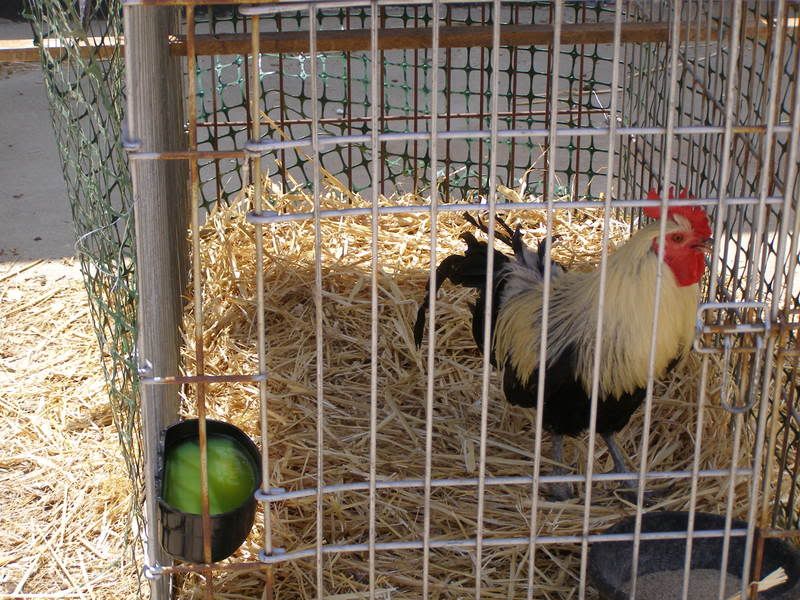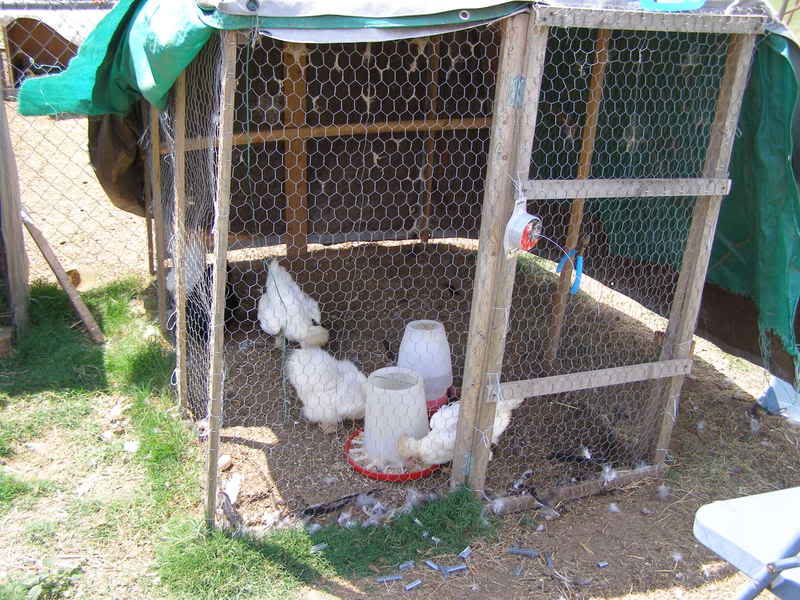 I wired that sucker shut at every point and upwards on top of double staples. Yeah, I know, you can still see my spilled staples, wire hanging there and my wire cutters too. Oh well. I also put the two Sultan girls in there. I had them in a smaller holding pen for lack of anything better to do with them. I took them away from the two boys as they were really taxing them mating them WAY WAY too much. Everyone seems to be happy and getting along in here. The first thing Twiggy, Thelma and Louise did was start dirt bathing...lovely white silkies with dirty in every crevice...lol.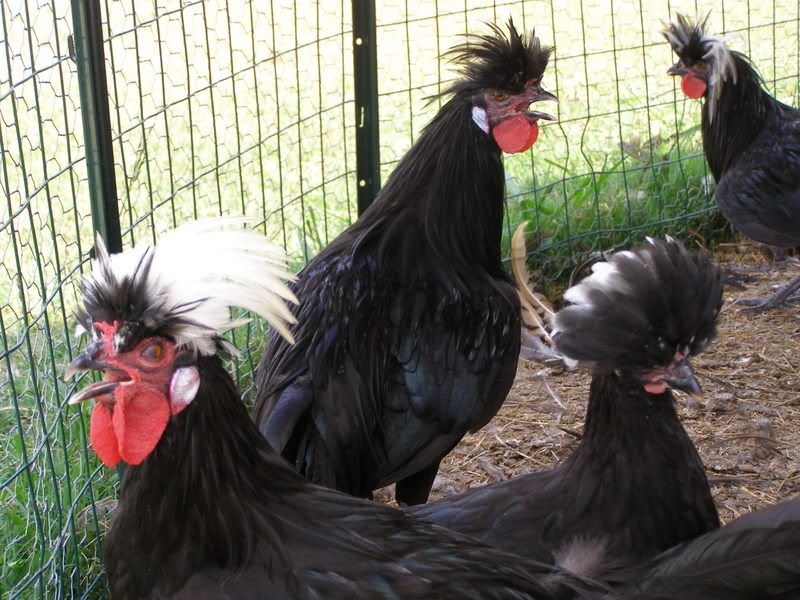 The polish say its not a good day to have all this big hairdo on their heads, its HOT today.
So I did get a couple of things done today...nothing big, but did get some things done that needed doing.