Shelby loves him more than I do, she didnt want to put him down to have her lunch! ;)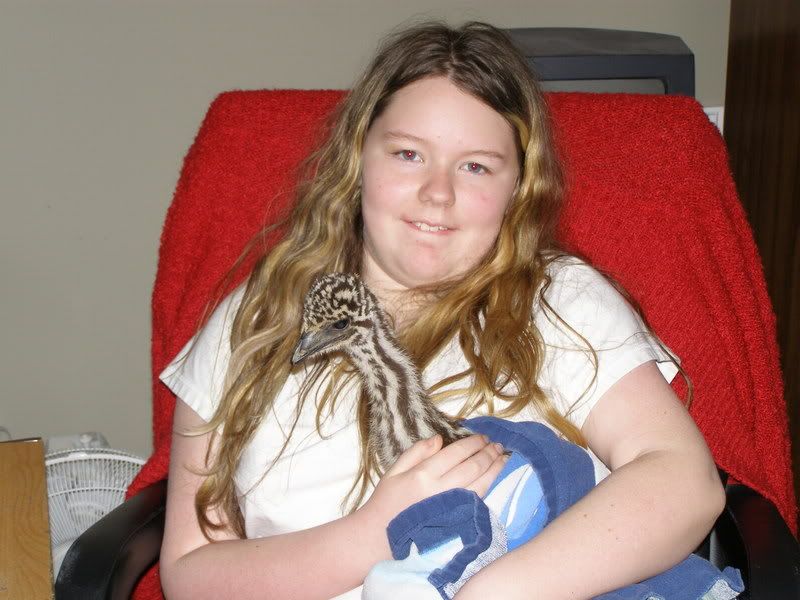 After a few days of taming him down he is struggling less when picked up and beginning to love attention. He is not afraid when you reach down and pet him on the back while he is walking around. He will eat from my hand now. I took him out in the garden area since it is fenced off from the rest of the yard. He is still small and could get through the hog wire on the outer main fencing of the back.
I will be taking pictures of the girls soon.