It is that time of year again. I am getting it. I am getting chick fever!
Tomorrow morning I will be at Tractor Supply when the doors open. I want some layer chicks. Golden Laced Wyandottes to be exact.
Ahhh the patter of little chick feet will be here once again. I can't help myself. I mean besides...I need to replace my poor layers that got eaten...right?
Here is a picture from Feathersite.com of a mother hen (Golden Laced Wyandotte) and her babies.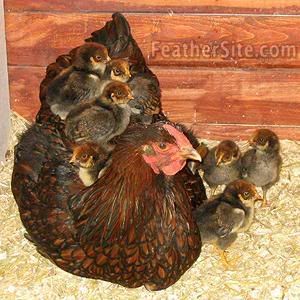 Thankyou to Feathersite for this picture.
I will be sure to have some pictures of the babies on here sometime tomorrow...I hope. I just love the babies. :)