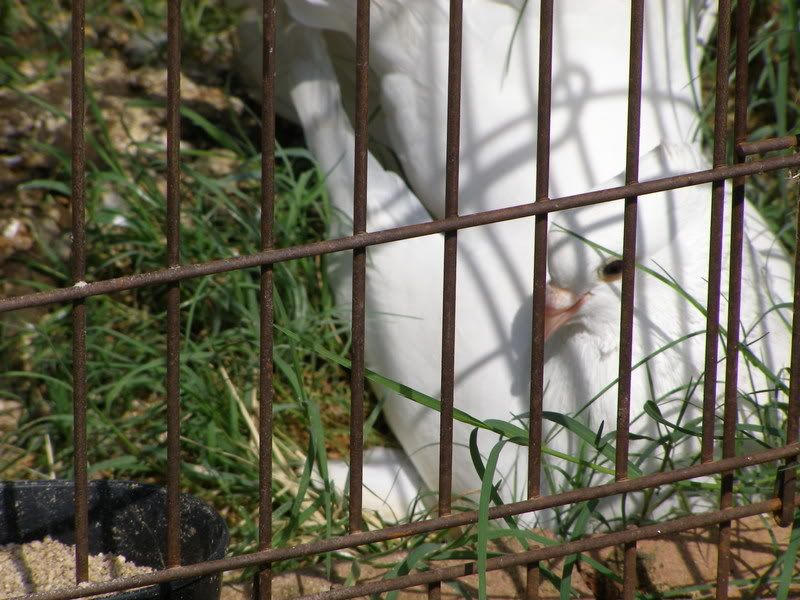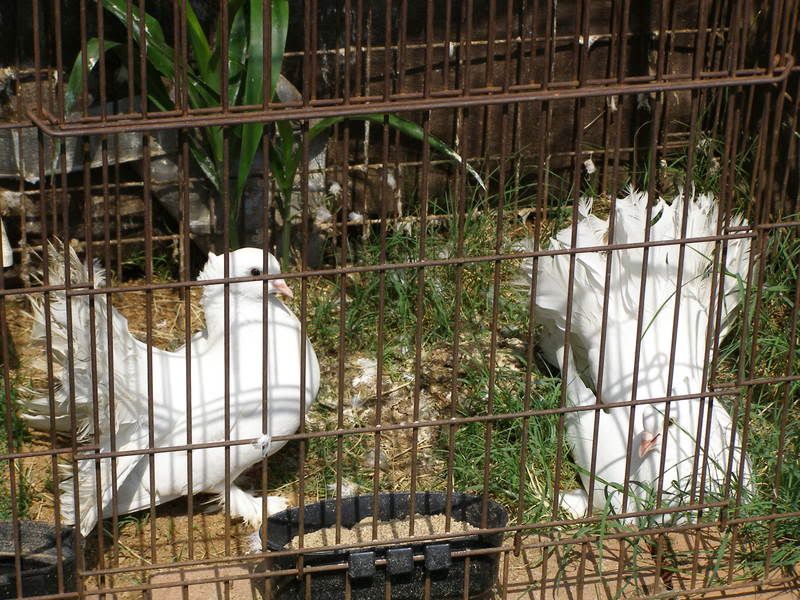 Trying once again, Nick and Nack are sitting on two eggs. With pigeons, they only lay two and then they incubate. They take turns too, isnt that sweet? I wish them much success.
I found this sneaky gal nesting on about 23 or so eggs a couple of weeks ago. Guess we are going to have some little keets running about. She gets off the nest for one short period during the day, but I havent been able to catch her off so I can take a picture of all the eggs. Only once did I catch her off, and that was during all the company July 4th weekend and I didnt get a shot of it. She is a good guinea mama, very protective of her nest.
One of my C Serama hens is broody and was sitting on about six eggs but has kicked three to the curb. I guess she knows which ones are bad. I don't really want anymore C Seramas right now, but just a couple won't hurt anything, and it makes her so happy.