Here you can see just about every animal I have...that ahem...is supposed to be free ranging this time of year. So what are they all doing up here with me? Someone please tell them they need to get out and eat the green grass and bugs! ;)
***********************
Here are all my lovelies out in the grow pen..they are all getting so big. Can you tell its time to fill the feeder??? LOL
"Hey mom, mom, mom, Hey mom, how about that feed? Hey mom, mom, mom!"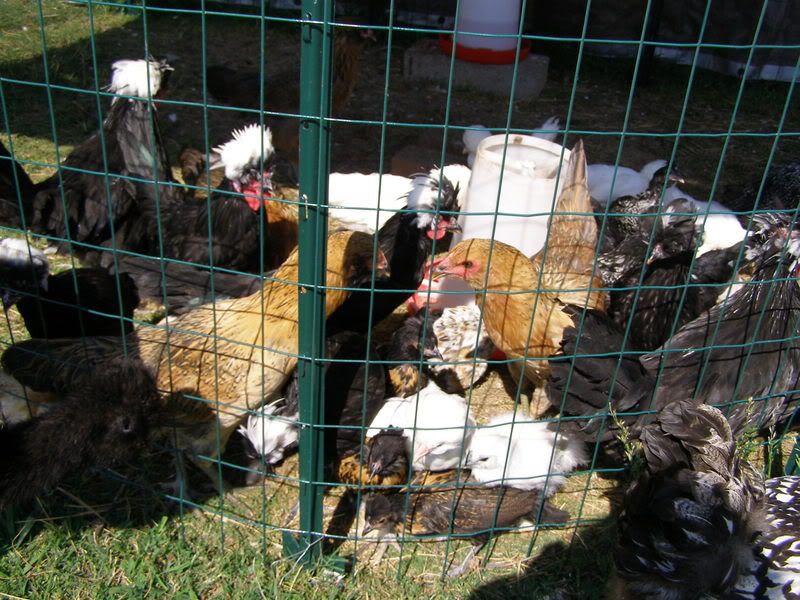 I am so proud of my Sultan babies. When I got the original Sultans last Spring they went through this terrible ratty looking stage before filling out like these look. These babies never went through a ratty stage...they are like little versions of the adults. Excuse the Serama butting into the picture...lol.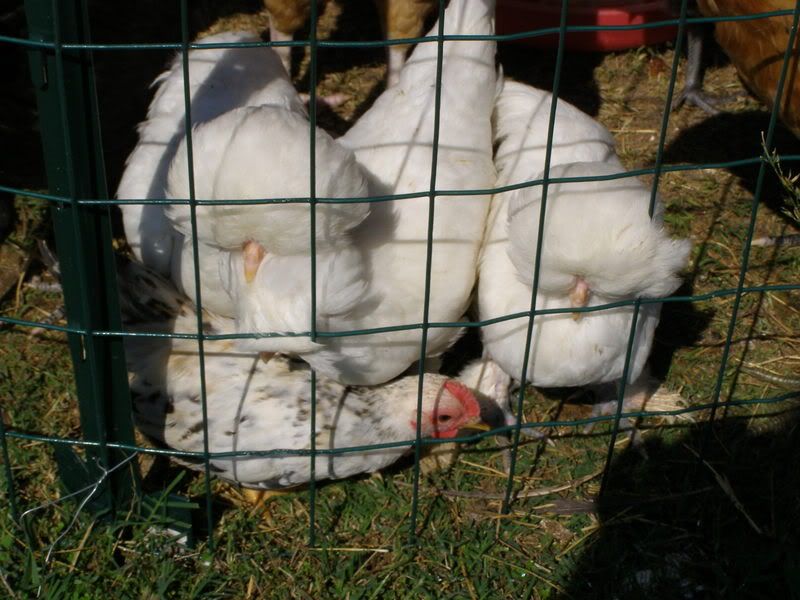 Here sits my tomato plants...til I can get them planted, I hope this Sunday. Two of them already have blooms on them.
You can see we got two of those little kits too. The cactus is for Ian and the herbs are for me.
Below, a head shot of Boo...he is always close by.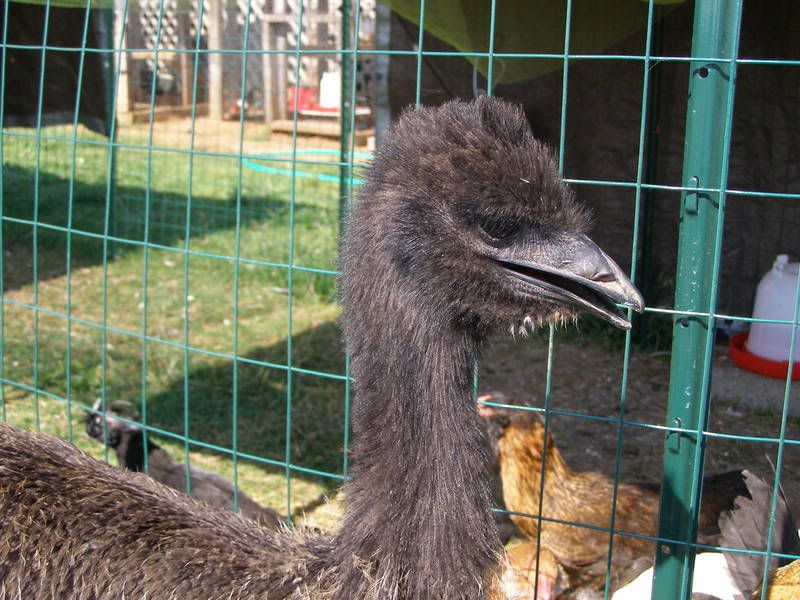 They are growing increasingly friendly and curious. I had all three around me. One of the girls trying to pull out my hair clip, another pulling at my shirt sleeve...I turn to touch them back...and they hesitate and back up just a little, but if they want to touch me, I get to touch them too. ;)